Loading News...
Groundbreaking at Nile Street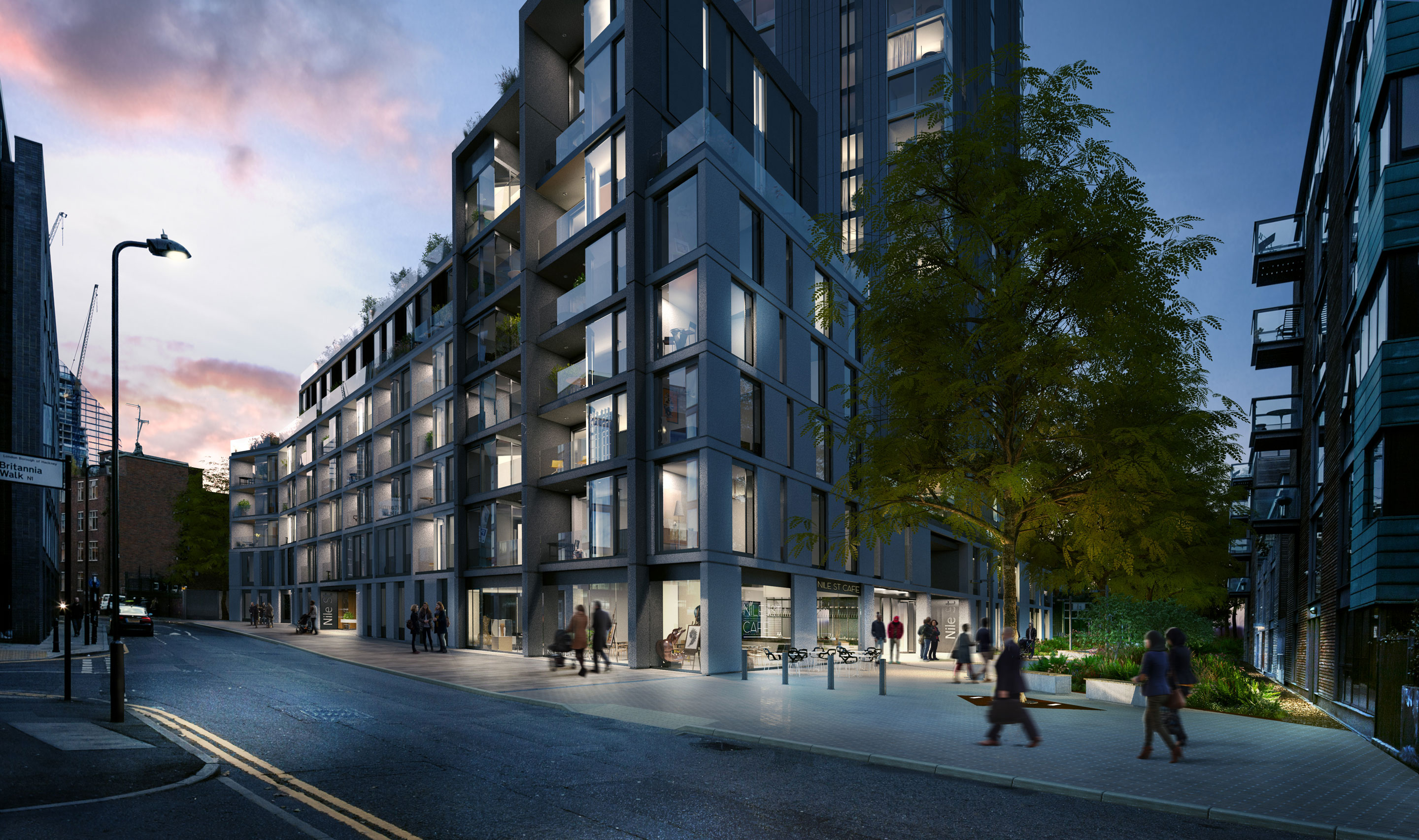 McLaren and London Borough of Hackney celebrated the start of construction on site of the new Nile Street development in Hackney designed by Avanti Architects.
The Mayorof Hackney, Philip Glanville and Ian Meredith, Director of Hackney Schools For The Future 2 Ltd officially broke ground on the site alongside The Head Teacher of New Regents College, Richard Brown and the McLaren Construction team.
The Nile Street development, constructed by the Major Project division of McLaren Construction Ltd, consists of a two storey Pupil Referral Unit (PRU) school, a seven storey residential block fronting Nile Street and a 29 storey residential tower all over a single storey shared basement. The works include demolition and enabling works, groundworks, reinforced concrete superstructure and post-tensioned floor slabs. With precast concrete cladding to the low level blocks and unitised curtain walling to the tower. The 175 apartments will have high spec internal finish, together with extensive external works to both the school and residential areas.
John Butten, Regional MD of McLaren Construction Major Projects commented: ''We are delighted to be working with HSF2 and look forward to a successful project. This job is a testament to our growing reputation and track record in the education and mixed-use sector. We are very excited to engage with the local community and getting involved in work that is of benefit to Hackney.''
The scheme is on track to achieve a BREEAM 'Excellent' rating with an anticipation of the school ready for occupation as early as December 2018 and the remaining residential units' completion phased up to November 2019.
CareyGlass are delighted to be supplying this project.