Heat Treating
Hanging Tough
Treating glass with heat can dramatically increase its strength and durability to meet safety and performance requirements. However, not all methods are equal, and the various treatments offer significant advantages depending on where the glass will live. Carey Glass uses the latest heat-treatment equipment to achieve the performance your project requires.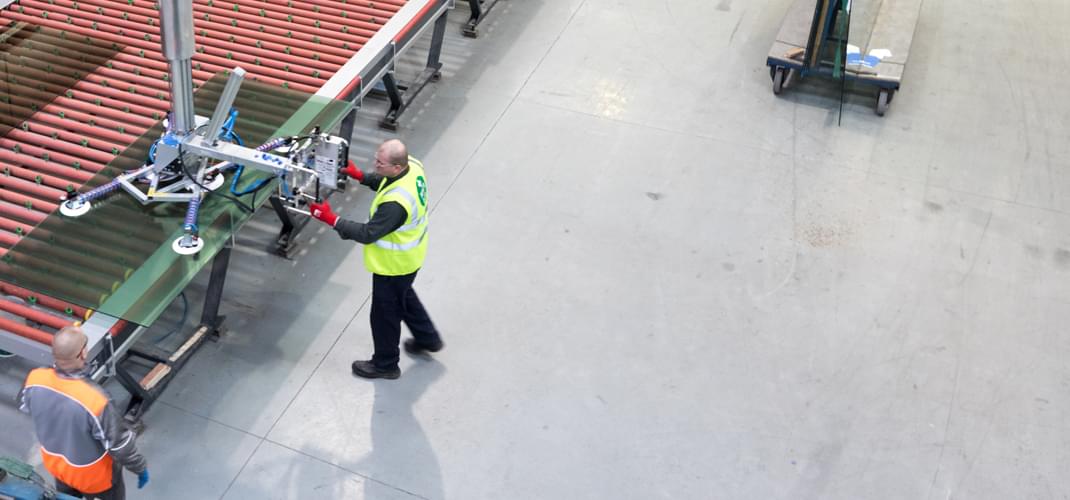 Toughening
Toughened glass is significantly more resistant to breakage and is common in architecture around the world.
12 tempering ovens
Maximum bed size of 12,000 mm x 3,210 mm (39 ft. 4.44 in. x 10 ft. 6.38 in.)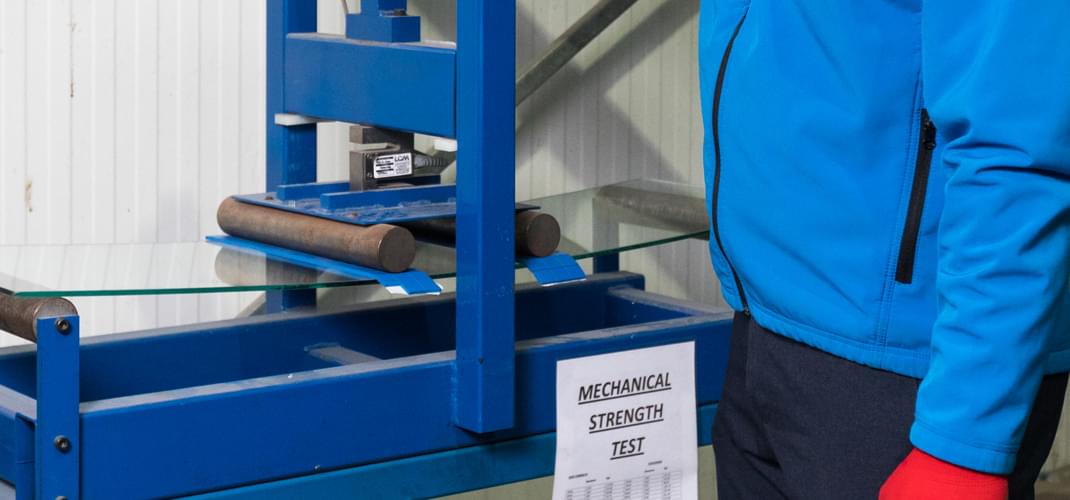 Heat Strengthening
Providing the safety of toughened glass without the risk of nickel sulphide failure, heat strengthened glass is preferred in instances where a broken pane could be highly dangerous or difficult to repair.
Can be combined with laminating to meet all safety requirements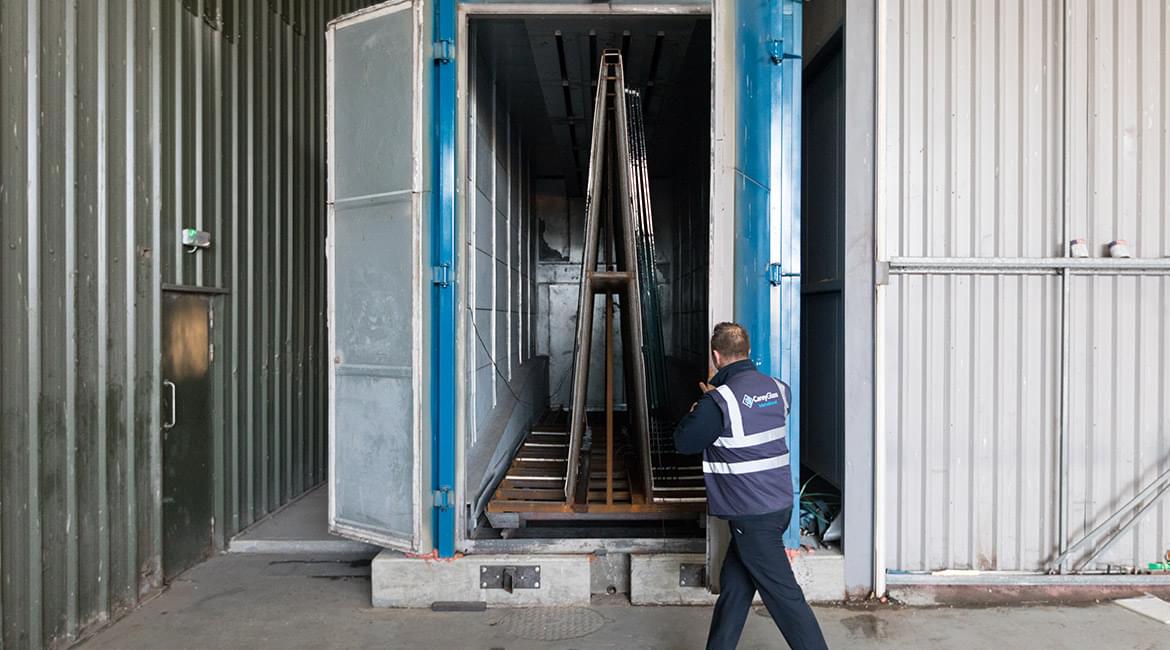 Heat Soak Testing
At Carey Glass all heat soaked glass is marked with a special marker, you can check yourself by looking for the baked in CG mark with a UV light.
5 heat-soak test ovens
Maximum size of 9,000 mm x 3,210 mm (29 ft. 6.33 in. x 10 ft. 6.38 in.)