Loading News...
New Cross Circuit Bridge at Iconic Silverstone Race Track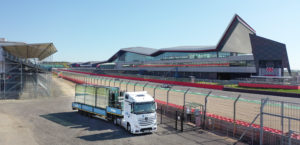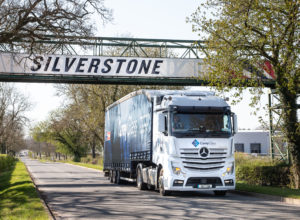 2020 is a big year at Silverstone Racetrack, with F1 celebrating its 70th anniversary. The iconic race track that hosts Formula One's British Grand Prix is undergoing a facelift including a new cross circuit bridge in preparation for re-opening. UK Culture Secretary Oliver Dowden has announced agreements have been hammered out that will enable select international sporting events to take place in England amid COVID-19, stating the "British summer of sport is back on". Dowden's announcement on measures for sporting events in England mean that Silverstone, in the year of the 70th anniversary of the British Grand Prix, will be able to stage the fourth and fifth rounds of the revised 2020 Formula 1 season on August 2 and 9.
Images show CareyGlass trucks making a delivery for the new bridge.
Glass by CareyGlass