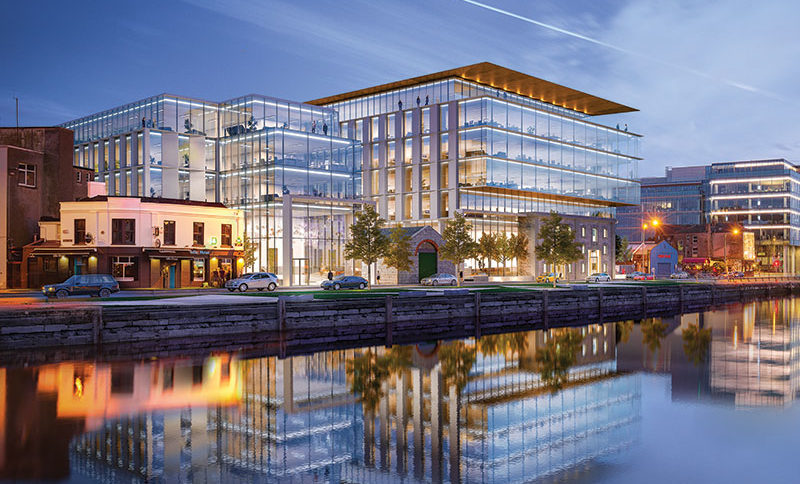 Building: Navigation Square
Location: Co. Cork, Ireland

Contractor: O'Callaghan Properties
Architect: Henry J Lyons Architects

Summary
The latest major project undertaken by O'Callaghan Properties and designed by Henry J Lyons; Navigation Square makes a bold, ambitious statement that will grow Cork's pre-eminence as business and investment location. CareyGlass are delighted to have the opportunity to work on yet another wonderful project by multi award winning architects Henry J Lyons.
Glass
Glass specifications to follow, currently under construction.
Details
The offices will meet leading energy efficiency standards and are flexibly configured with a mix of floor areas ranging from 22,500 sq ft to 7,000 sq ft.