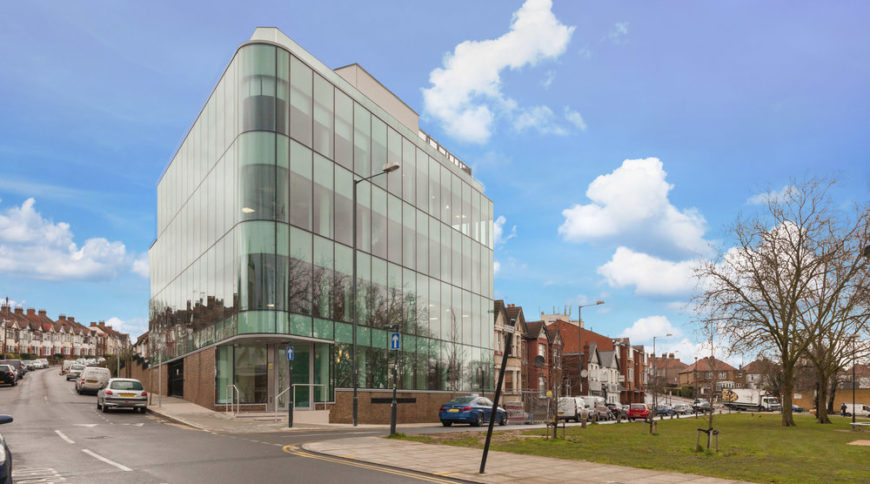 Building: Wembley Hill Road
Location: London, U.K.

Contractor: Hutton Construction
Architect: Barr Gazetas

Summary
Wembley Hill Road is a new build office development on a challenging, steep sloping corner plot close to Wembley Stadium. 15,000 sq. ft. of light filled office space has been created over 5 storeys along with an undercroft carpark and a series of stepped terraced outdoor spaces.
Glass
Designed by Barr Gazetas Architects, the challenging brief required an almost completely glazed building that met all current standards in terms of environmental and thermal performance. This was achieved through high performance glazing and carefully designed, heavily insulated spandrel zones that left the glazing uninterrupted. A brick base adds texture, solidity and importantly security.
Details
The office spaces are largely uncluttered and column free. A meeting space is provided on each level to make best use of the dramatic corner space.