Loading News...
2017 Urban Design Award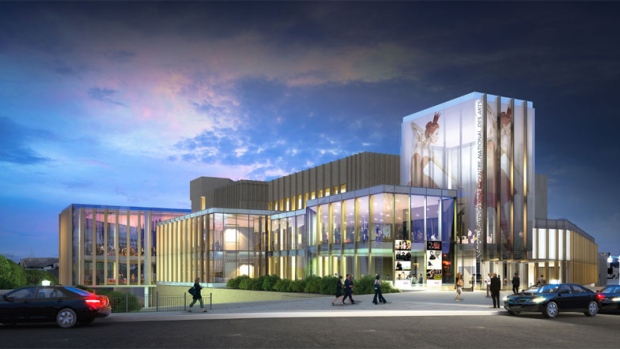 Award of Excellence: National Arts Centre Rejuvenation
The Rejuvenation Project at 1 Elgin Street to transform and expand the National Arts Centre (NAC) sought to engage with the surroundings, enliven the streetscape and enhance the visibility and identity of the NAC. Three wings wrapping around the west, north and east sides of the complex express the rigorous hexagonal language of the existing building. Materially, the addition is a strong foil to the original. Where the Brutalist building is heavy and opaque, the new construction is light and transparent.
The new building opens its interior to the city, sharing its activity with the public. New interior spaces frame and enhance the views to Parliament Hill, the Chateau Laurier and the greenery of the Rideau Canal parkland. NAC patrons can now appreciate the building's idyllic setting.
Project Team
Diamond Schmitt Architects
Fast + Epp
ERA Architects
Barry Padolsky Associates Inc.
PCL Ottawa
National Arts Centre; Project Owner / Developer
Glass by CareyGlass
Jury Comments
The Rejuvenation offers a tremendous benefit of public façade and entrance on Elgin. The project animates the streetscape and the new façade adds transparency to the NAC that engages the public in a way that is sympathetic to the geometry to the old building. The quiet treatment is beautifully detailed but doesn't overwhelm the site of national significance where town and crown meet. The Rejuvenation is successful in creating public and semi-formal venues for the city – and offers a successful interior public space.