Loading News...
Green Building Week: Ten of Europe's most eye-catching sustainable buildings
To mark World Green Building Week, edie is showcasing ten European buildings with best-practice sustainability credentials.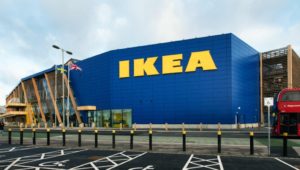 Recent research from global design and architecture firm Gensler laid bare, once more, the climate impacts of the built environment sector, concluding that existing buildings and new construction projects accounted for 40% of man-made greenhouse gas (GHG) emissions and 50% of energy use globally in 2018.
Transforming buildings is therefore crucial to meeting global climate goals – but with the population set to surpass 10 billion for the first time by 2050, and with an ever-greater proportion of humanity set to choose city living over the next three decades, this will be no mean feat.
In order to foster this transformation, the World Green Building Council hosts World Green Building Week each September. Through this event, which this year aligns with the UN's Climate Summit in New York, the body calls on all firms in the sector to set ambitious targets that eliminate carbon emissions for building portfolios by 2030. This year, the body is honing in on embedded, as well as operational, emissions, and has been encouraging members to adopt an activist stance on climate issues.
While the challenge ahead is clear, it's important not to ignore progress made and to turn to examples of best practice when shaping our own projects and strategies. With this in mind, this round-up spotlights ten buildings which are considered to be among the most sustainable in Europe – without compromising on functionality or aesthetics.
Designed by SRA Architects LLP, since its opening in February, IKEA Greenwich in London has received an 'Outstanding' BREEAM certification – the highest award for sustainable construction. "The store takes sustainability to the next level, not just in its design and architecture, but also as it was built with the local community in mind," says Helen Aylett, IKEA Greenwich store manager.