Loading News...
Inbound from Ireland – Carey Glass plants a flag in North America
Source: Canada Glass Magazine
https://www.glasscanadamag.com/inbound-from-ireland-4982/
Carey Glass is gaining traction in North America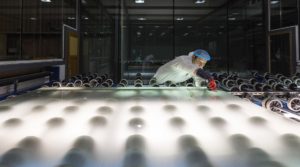 They're big and they're here. Carey Glass boasts an 850,000-square-foot plant in Ireland where it produces oversized IGU for shipping around the world. The company says it makes 98,000 square feet of fabricated glass products every year.
Founded in Ireland in 1965 by three brothers from the Carey family, Carey Glass, a major global glass processor, remains a family-owned and -run company. The business grew from fabricating furniture glass and mirrors to manufacturing insulating glass units and now claims to ship 98,000 square meters of glass products worldwide every week.
"With the advent and increase of tempering technology, the business went from strength to strength", said Michael Carew, North American sales director for Carey Glass. "We currently have three locations. Our primary manufacturing site and headquarters is 850,000 square feet and is located in southwest Ireland in Nenagh, the second largest town in County Tipperary."
Carey has another location in Northern Ireland, which is 100,000 square feet, and a third plant in Chester, U.K., which is 85,000 square feet. Both of these plants mainly cater to the residential market while the headquarters in Nenagh is configured for both commercial and residential projects.