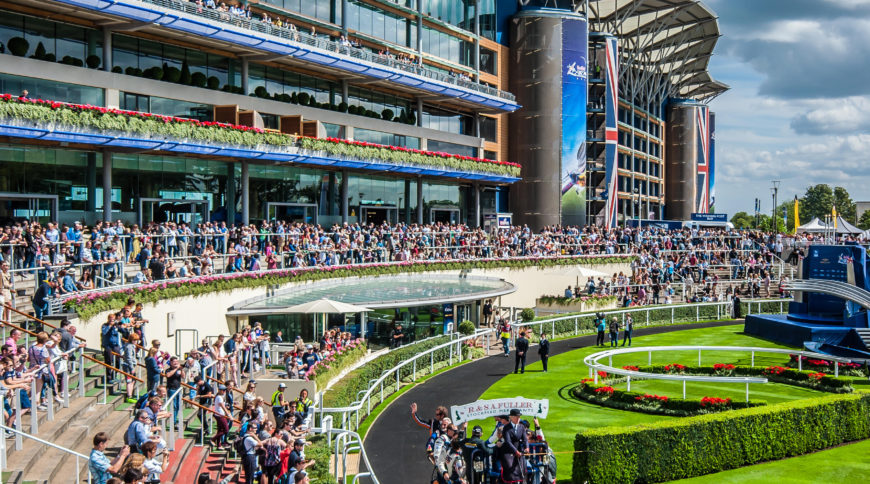 Building: Royal Ascott Racecourse
Location: High Street, Ascott, UK

Contractor: Laing O'Rourke
Architect: HOK Architects

Summary
March 2005 saw the beginning of construction on the £200m redevelopment of Ascot racecourse. From the start there was a unique understanding within the team that the project had to be delivered in time for the Royal Meeting in June – no easy task given that after the demolition stage they had just 16 months to build the stand. The project was therefore one of the most ambitious of its kind in Europe.
Glass
Toggled structurally sealed IGU's. Heat Soak tested, Solar control soft coated glass to surface 2, to reduce the amount of solar heat gain entering the building (reducing the SHGC or g-value), Thus reducing the cooling load for the building during the summer months . The glass has the added benefit of providing a good U-value. The coating also gives a neutral appearance which maximizes light transmission and lowered the amount of daylight supplementary lighting.
Details
Ascot Racecourse was founded by Queen Anne in 1711, and has since received the patronage of a further eleven monarchs. The Ascot summer race meeting officially became a Royal week in 1911. The project included a completely new straight track, but the focal point of the redevelopment is the new stand itself, which incorporates 100,000 square metres of glass and five kilometres of balustrading. The new facility incorporates private lounges, 280 private boxes, bar, restaurants, totes, bookmakers, jockeys' facilities and new paddock/parade ring.