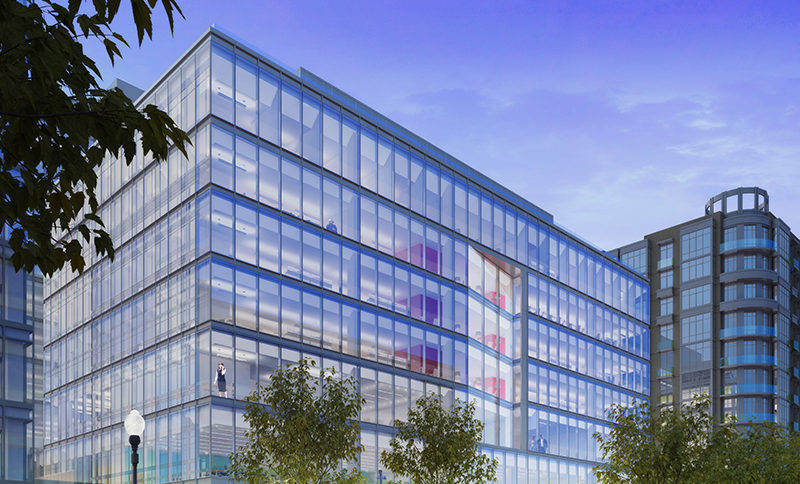 Building: DC Bar HQ Texas
Location: Texas

Contractor: Harvey-Cleary
Architect:

Summary
A built-to-suit project involving the construction of a new eight-floor office building with two levels of parking below ground.
Glass
10mm Low Iron, Heat Strengthened, 16mm Black Warm Edge Spacer (PSI 0.036), 10mm Low Iron, Heat Strengthened, Argon Gas Filled, 15mm Deep Fill
Details
The first floor is retail shell space with seven floors of office shell space. The lobbies have both stone and millwork wall finishes. The roof has a fully built-out Assably Terrace. Two shuttle elevators serve the parking garage to the main level and three additional elevators serve floors 1- Roof level.