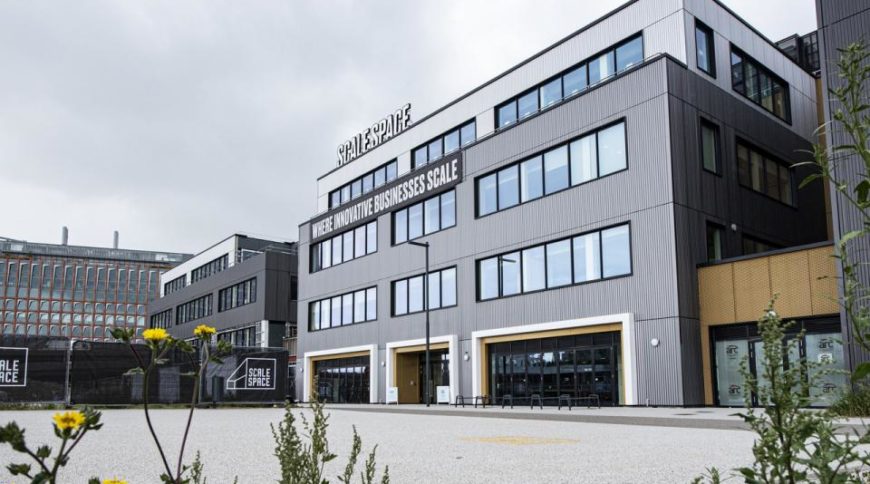 Building: Scale Space
Location: Imperial College London

Contractor: Western Building Systems
Architect: Oppermann Architects

Summary
Designed by Oppermann Associates, Scale Space within Imperial College London's 23-acre White City Campus is the new innovation space for London. The Scalespace Joint Venture is formed between ThinkSpace (Imperial College London) and Blenheim Chalcot, a leading UK Venture Builder. The launch of Scalespace provides a base for more than 2,500 innovators and has been welcomed by the Secretary of State for Digital, Culture, Media and Sport, Matt Hancock. The new technology and innovation centre will be the place where technology and digital businesses innovate and grow, supporting economic development in the area.
Glass
8.8mm * 6mm 70/35 Heat Soak Tested
Details
As well as providing space for new, high growth technology companies the £50m Scale Space will house parts of Imperial and many of Blenheim Chalcot's businesses, which currently include Agilisys, ClearScore, SalaryFinance, Fospha and Modulr.
The new base will be a destination for innovation, research and entrepreneurship, businesses will be located at the forefront of cutting-edge research and thinking on new technologies, like AI and machine learning. Working alongside Blenheim Chalcot, the UK's leading digital venture builder, businesses will have access to the support they need to turn innovation into growth.