Ottawa National Art centre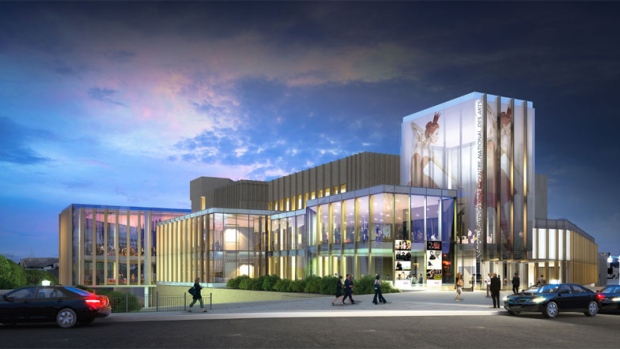 Building: The Ottawa National Art centre
Location: Ottawa, Ontario, Canada
Size: 2290m2 (24,640ft2)
Contractor: PCL CONSTRUCTORS CANADA INC.
Architect: Diamond Schmitt Architects

Summary
The new NAC will include improved performance spaces, public areas for education and events, full accessibility for people with mobility challenges, and a magnificent glass atrium with a glittering entrance on Elgin Street, embracing Confederation Square and some of the most iconic views of important landmarks in our nation's capital.
Glass
IGU Make Up
10mm (3/8" solar control)
12mm (1/2") Air space
17.5mm Laminate ( ¼" laminated to ¼")
Bird friendly frit pattern on surface #3
Largest IGU 95" X 228"
Details
The Rejuvenation offers a tremendous benefit of public façade and entrance on Elgin. The project animates the streetscape and the new façade adds transparency to the NAC that engages the public in a way that is sympathetic to the geometry to the old building. The quiet treatment is beautifully detailed but doesn't overwhelm the site of national significance where town and crown meet. The Rejuvenation is successful in creating public and semi-formal venues for the city – and offers a successful interior public space.
Awards
2017 Urban Design Awards: Winner of Award of Excellence